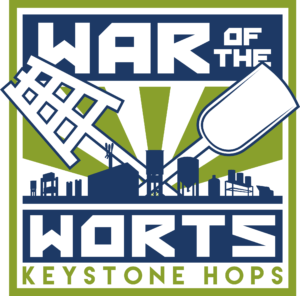 Clear skies and snowless streets couldn't keep scores of BJCP judges from converging on our store in Montgomeryville to determine the fate of more than 750 entries in the 2017 War of the Worts homebrew competition. As always, a heartfelt thank you to all of the judges and participants who helped to make this year's event a huge success! Below are listed the official Best of Show winner and the two runners-up for this year's War of the Worts:
1st Place (Best in Show) – Rob Knighton – Festbier ("Hoch Society")
2nd Place – Ed Walkowski – New World Cider ("Sly Fox Cider")
3rd Place – Dexter Garner -Sweet Stout w/ Pumpkin & Coffee ("Basic White Girl")
Rob Knighton was also chosen by Neshaminy Creek's Jeremy Myers to brew his Festbier with them for the 2017 GABF Pro-Am competition. You can find a full list of WotW winners on the Keystone Hops website. Congratulations to Rob and all of the winners!