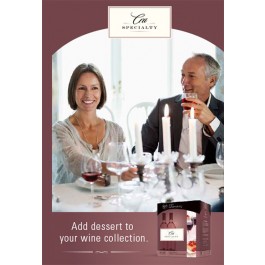 Why eat dessert when you can drink it?  Oh and get a little tipsy in the process.
Its that time of year to pre-order your dessert wines!  Shipments are expected to arrive in early Fall. The RJ Spagnols dessert wines include Vanilla Fig, Raspberry Mocha, Caramel, Coffee, Black Forest, Orchard Breeze Cranapple.
The WinExpert Apres Kit (formerly Speciale) offerings have been released.  New to the line up is Toasted Marshmallow along with the classic Raspberry Chocolate and the return of Chocolate Salted Caramel.