2019 Club Barrel Brew Championship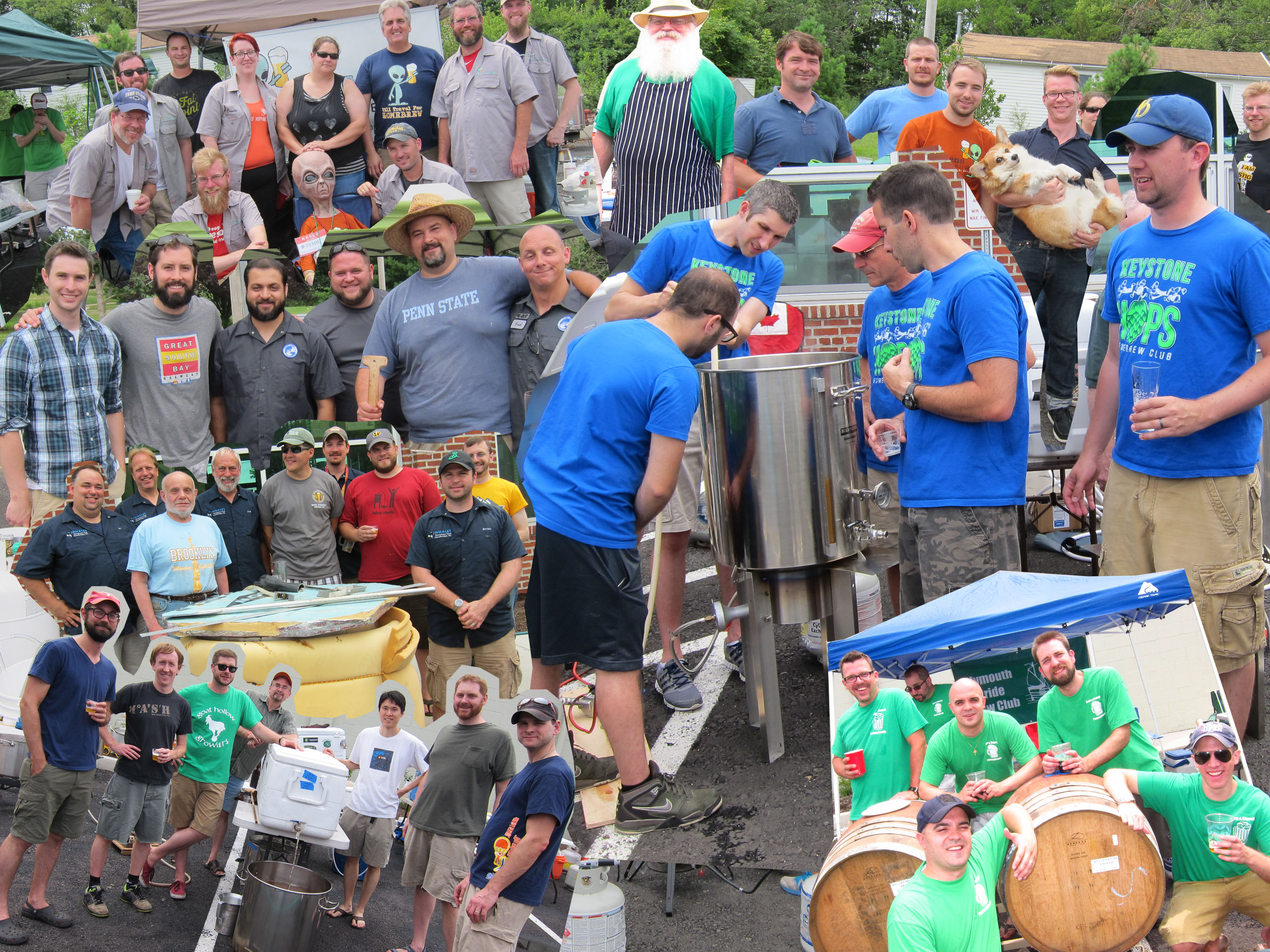 Fortune and Glory Awaits!
Congratulations to the Conshohocken Brewers of Righteous Ales (COBRA) for taking the top prize in the 2018 contest with their Russian Imperial Stout! Band of Media Brewers (BOMB) took 2nd place with a sour stout with cherries, while 3rd place went to Main Line Brewers for their whiskey sour ale.
On Saturday July 20th, Keystone Homebrew will play host to the 2019 edition of the Club Barrel Brew Championship. As with previous years, each participating homebrew club will be given the free use of a freshly dumped barrel. Each year, ten to twelve homebrew clubs fire up their brew systems and craft a cornucopia of clever concoctions to be aged in 15 gallon Dad's Hat Rye Whiskey barrels. The event is FREE for all regional homebrew clubs (subject to validation). Read on for details, and please fill out the signup form at the bottom of this page. You can find even more details on our page of frequently asked questions.
The EVENT Details:
Beers must be brewed at Keystone Homebrew Supply on Saturday, July 20th. Clubs may start arriving as early as 8am. Clubs can either take their barrel home or keep it at the Montgomeryville location (with some restrictions to access). Each club determines their own recipe and aging schedule, brews their own beer on their own systems, and makes their own barrel additions (if any).
The Fortune and Glory Details:
A select group of unaffiliated and entirely incorruptible celebrity judges will judge the barrel brews during first round judging of NHC in 2019 which usually takes place in early April. The winning club, as determined by the celebrity panel, will receive 15 points toward the Keystone Cup and $500 in Keystone Gift Certificates!
Not a Club Member?
Check out the Keystone Hops (Montgomeryville) or the Lehigh Valley Home brewers (Bethlehem) to be a part of great events like this! Too far? Visit the American Homebrewers Association for information about registered clubs.
SIGN UP YOUR CLUB