Oktoberfest 2020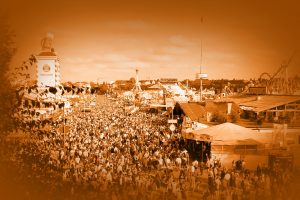 We are saddened (but not surprised) to hear that Oktoberfest celebrations have been canceled this year in Munich, and we can expect to see similar Covid cancellations here in the United States, but that doesn't mean you can't celebrate good times and good beer from the comfort of your own home or social bubble!
We're here to help keep the party going, and maybe even enhance it (safely and socially distanced, of course). From now until September 20th all official Keystone Oktoberfest beer ingredient kits are 15% off. This applies to both the extract and all grain kits!
Got your own recipe? Bring it into the shop and we'll put it together for the same discount!
Note: We will only apply the 15% discount if you are really brewing an Oktoberfest per BJCP guidelines and using traditional ingredients.
---