ZZO Listeners:
Welcome to Keystone Homebrew Supply!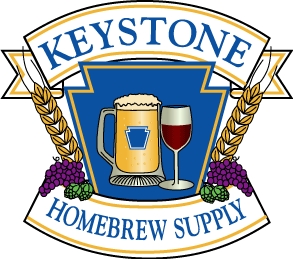 We are excited to invite you to explore this great hobby! We have been helping beginners get started brewing their own beer or wine for more than 21 years, and we frequently offer introductory classes with live demonstrations (and samples, of course!). We are one of the largest homebrew suppliers in the country – right in your backyard, with locations in Bethlehem and Montgomeryville, Pennsylvania. You can check out our fantastic selection of homebrewing supplies right on our website, but be sure to visit us to get a true sense of how fun and easy this hobby can be. Our friendly and experienced staff will help you every step of the way!
As a special offer exclusively for ZZO listeners, you will receive 50% off an introductory brewing or winemaking class when you mention ZZO, or reserve a spot online, then go to "My Cart" and enter the discount code ZZOBREW.
Looking to get started right away? Here's the equipment you'll need to launch your own home brewery:

All the basics! Minimal cost, minimal footprint.
This enhanced brewing kit includes everything in The Minimalist, plus several key upgrades to add precision and flexibility to your brewing process.
The ultimate homebrewing starter kit! With this premium collection you will have all the toys you need to make superior quality beers for many years to come.
Fill out the form below for a chance to win a FREE Starter Brewing Equipment Kit! We'll announce a new winner each week, and we'll post the list of winners. Check back each week to see if you're one of them!
[contact-form-7 404 "Not Found"]
We have a terrific selection of ingredients and ingredient kits to choose from. Any of our Keystone extract ingredient kits would be a great way to dive into the hobby and make high quality beer starting with your very first batch!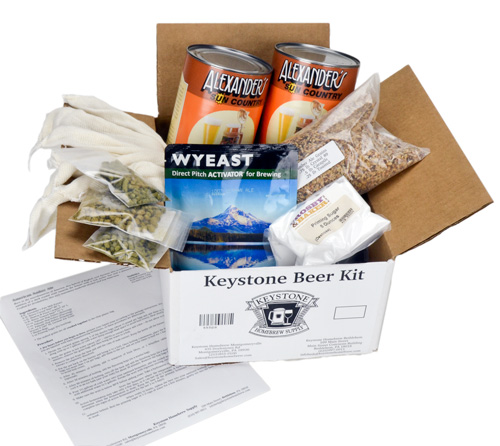 Of course we have equipment kits for aspiring winemakers, too, along with literally hundreds of easy-to-make ingredient kits, complete with step-by-step instructions.
Visit Our 2 Locations
[ get directions ]  [ view hours ]
Montgomeryville:
435 Doylestown Road
Montgomeryville, PA 18936
(215) 855-0100
Bethlehem:
128 East Third Street
Bethlehem, PA 18015
(610) 997-0911
We Accept Payment By