Join the Keystone VIP Kit Club!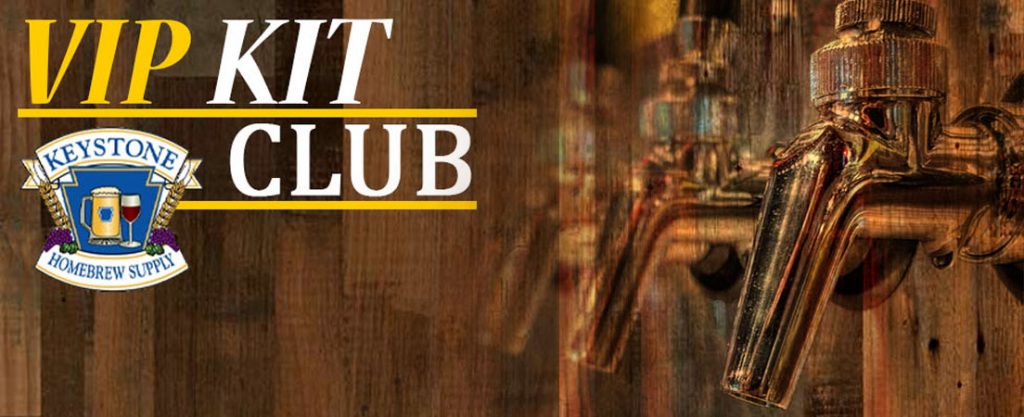 Incredible kits for an incredible deal!
The Keystone VIP kits are back and bigger than ever! Your one-year membership grants you exclusive access to top-flight beer ingredient kits based on closely guarded recipes and techniques from professional brewmasters, bringing their prized creations into the homebrew realm! This exclusive subscription includes four recipe boxes, and a 10% discount on all qualifying purchases at Keystone Homebrew Supply. A new recipe will be released every quarter (three months).
You won't find these kits anywhere else!
The price is $250 for all grain and $300 for extract. Each box includes the recipe, all necessary ingredients (except water), and some juicy brewery swag! You can buy into this program at any time.* All past VIP kits are also available for purchase at anytime. You can also have all four kits shipped to your door for just 20bux!
*If you don't wish to continue with your subscription, you can cancel it for a partial refund, but you will no-longer have access to the kit library. Refunds are unavailable if you've already redeemed your third kit.