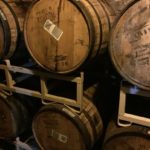 We're rolling out the big guns this year for National Homebrew Day on Saturday, May 7th! There will be a big brew right here at Keystone Homebrew in Montgomeryville, and we want you to take part in it! Everyone is welcome to bring their equipment, pick up ingredients, and brew to their hearts content right here at the homebrew store.
But wait, there's more! We will be selling used spirit barrels at $25 off for anyone who wants to buy a barrel and use it during the big brew! To see the selection of barrels available for purchase, click here.
Participants are welcome to set up as early as 9am, and brewing will last until 6pm. Of course, everyone is welcome to bring their own homebrew as well to share and enjoy!
It's free to come and brew, all we need is your reservation. Just fill out the form below, and we'll see you on National Homebrew Day!