Vino Superiore Frozen Grapes from Italy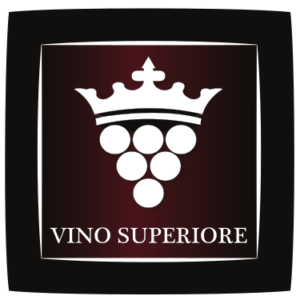 These are authentic, certified organic DOCG grapes from the Chianti (Tuscany) & Alba (Piedmonte) regions of Italy, carefully selected by a commercially certified enologist with more than 15 years of winemaking experience. The designation "DOCG" stands for Denominazione di Origine Controllata e Garantita, the strictest and most prestigious designation of origin and quality for Italian wines. These superior wine grapes are picked, destemmed and rapidly frozen using a proprietary process to lock in the delicate aromatic properties, then shipped frozen to preserve the grapes in a "just picked" state. We have grapes currently available from the 2011 harvest and the 2013 harvests. You can PLACE AN ORDER ONLINE. Wholesale inquiries are welcomed by Keystone Fermentation Supply.
Each 5 gallon bucket of grape must, including the white grape must, contains skins and seeds along with the juice, and will yield approximately 3 gallons of finished wine. Yields may vary.
The first shipment of Vino Superiore grapes into the U.S. was from the 2011 harvest, and contained five different grapes from Chianti (Tuscany): Sangiovese, Cabernet Sauvignon, Merlot, Colorino, and Trebbiano. The Tuscan varieties were selected not only because of their individual qualities, but also to allow our customers to create their own authentic Chianti or Super Tuscan wines. For Chianti, we recommend Sangiovese as the primary grape, with small quantities of Colorino and Trebbiano (such as 8 buckets of Sangiovese, 1 bucket of Colorino, 1 bucket of Trebbiano). Traditionally, Super Tuscans have also featured Sangiovese as the primary grape, but modern Super Tuscans can contain almost any blend of Sangiovese, Cabernet Sauvignon and Merlot.
The 2013 Piedmonte varieties were primarily selected to allow our customers to produce authentic single-varietal wines. We have offered these varietals before from California and elsewhere, but there is absolutely no comparison to these illustrious wine grapes from Alba.
Nebbiolo: A magnificent Piedmont varietal that is virtually impossible to grow anywhere else with real success. Nebbiolo grapes produce some of the most revered (and most expensive) wines on planet Earth, including Barolo (known as "the king of wines, the wine of kings") and Barbaresco. Look for your wine to display flavors of tobacco, leather, licorice and dark berries, along with pronounced acidity, amazing structure and complexity, fierce tannins and plenty of longevity.
Barbera: A native of Piedmont, Barbera is now widely planted in Italy, second only to Sangiovese. Barbera is known for excellent acidity, soft tannins, medium body, prominent fruit character (cherry, plum), and aromas of black pepper and other spices. 100% Barbera d'Alba wines are comparatively dark and focused, and offer fascinating food pairing possibilities (virtually any type of meat, tomato sauce, aged cheeses).
Moscato: Moscato (or Muscat) has a long and celebrated tradition in Europe. It is the world's oldest known grape variety, referenced as a wine grape in ancient Greek texts. Recently, Moscato wines have absolutely caught fire in the U.S., with sales tripling since 2010. A versatile and truly distinctive grape, Moscato is richly flavored with captivating aromas of orange blossoms and roses. Moscato can be made into wonderful dry wines, but is most popular as a dessert wine—ranging from off-dry to very sweet, and sometimes sparkling.
If you purchase 10 or more buckets you will receive an 8% discount on your order (this discount will not be shown when you reserve your grapes online, but will be applied when we process your order at the store). These grapes are available year round for pick-up at our Montgomeryville store, and by special order in Bethlehem. CLICK HERE for available varieties, and to place an online order.
Please join us on February 2 at 11:00am in Montgomeryville for a special presentation by Giorgio Forno, the viticulturalist responsible for the Piedmont grapes. Also check out the following links to Federico's August 2011 presentation to our winemaking customers about Vino Superiore's Tuscany grapes:
1. Introduction
3. The Grapes and the Wine, Part 1
4. The Grapes and the Wine, Part 2
5. The Grapes and the Wine, Part 3
6. The Grapes and the Wine, Part 4
7. The Proprietary Freezing Process
8. Q&A, Part 1
10. Closing
11. Credits