Valhalla: The Mead-ing Of Life
Entry drop-off for Valhalla: The Mead-ing Of Life will open on 8/31 at Keystone Homebrew Supply!
To learn more about the competition and entry requirements, CLICK HERE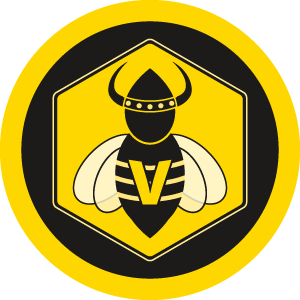 Rules
This competition is an AHA and BJCP sanctioned event and open to any amateur homebrewer age 21 or older.
All mailed entries must be received at the mailing location by the shipping deadline – please allow for shipping time.
All entries will be picked up from drop-off locations the day after the drop-off deadline.
All entries must be handcrafted products, containing ingredients available to the general public, and made using private equipment by hobbyist brewers (i.e., no use of commercial facilities or Brew on Premises operations, supplies, etc.).
The competition organizers are not responsible for mis-categorized entries, mailed entries that are not received by the entry deadline, or entries that arrived damaged.
The competition organizers reserve the right to combine sub-styles for judging and to restructure awards as needed depending upon the quantity and quality of entries.
Qualified judging of all entries is the primary goal of our event. Judges will evaluate and score each entry. The consensus of the scores will rank each entry in its category. Each flight will have at least one BJCP judge. That being said, historically speaking, almost all of judges are BJCP-certified and half have their mead certification.
There is an entry limit of TEN entries per person. Mazers are NOT limited to one entry in each category (Traditional, Fruit, Spiced or Specialty) or subcategory (for example: Dry Traditional, Semi-sweet Traditional, Sweet Traditional) as long as the meads entered in the same subcategory are clearly unique. For example, a mead maker may enter two Sweet Traditional meads, one with clear Orange Blossom character and one with clear Star Thistle character. Entering the same mead with different carbonation or sweetness levels in the same substyle is not allowed and does not qualify as "clearly unique".
The competition committee reserves the right to combine overall style or sub-categories based on number of entries. All possible effort will be made to combine similar styles. All meads in combined categories will be judged according to the style they were originally entered in.
The Best of Show judging will be determined by a Best of Show panel based on a second judging of the top winners.
Bottles will not be returned to entrants.
New for 2020 – if possible and safe, judging will occur in-person, in a socially distant manner. Safety is of utmost importance. If this can't happen, then the entries will be distributed to judges who will judge them at the same time over their preferred VTC software of choice. I will moderate this to ensure no slippage of judging quality.
Scoresheets will be available on this website only; no paper copies will be mailed.
Due to the difficulty with prize acquisition and distribution, no prizes will be awarded. However, medals will be awarded to 1st, 2nd, and 3rd in each flight as well as Best of Show.