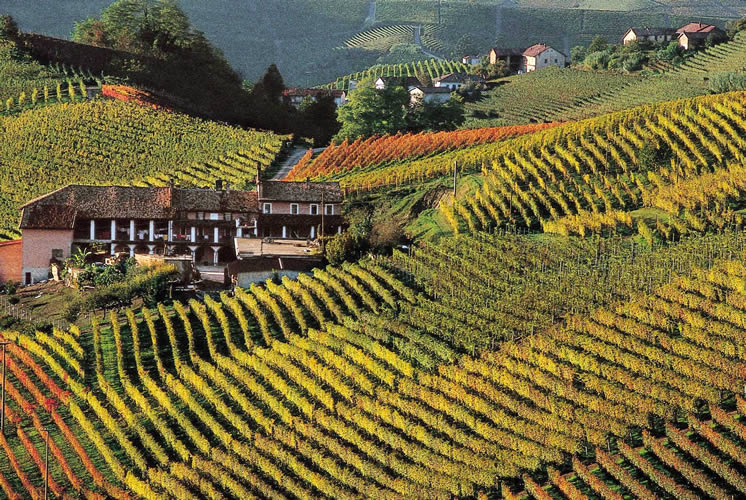 Join us this Sunday in Montgomeryville for the Super Bowl of wine presentations! We are welcoming a very special guest from Piedmont, Italy – viticulturalist and winemaker Giorgio Forno – to discuss the phenomenal new grapes available now from Vino Superiore. He is available for one day only, so don't miss this unique opportunity! The presentation will kick off at 11:00am. Around noon (after the Q&A), we'll have a little pre-game party with wine samples, light refreshments, and a football pool where you could win a free bucket of Vino Superiore grapes! Please keep in mind that Giorgio's expertise lies with grape skins, not pigskins. (He probably thinks that football is played without hands.) He will certainly offer great insight, however, into Piedmont winemaking traditions and the viticultural practices at his family's estate, Tenuta Il Falchetto.
Giorgio's grandfather, Pietro Forno, founded Tenuta Il Falchetto in 1940 with the goal of producing world class wines from Piedmont, such as Barolo, Barbera Superiore, Nebbiolo d'Alba, and Moscato. Giorgio began apprenticing at the family winery when he was only fourteen years old and has achieved a total of 30 years experience as a winemaker and grape grower. Now he proudly runs Tenuta Il Falchetto together with his two brothers. Giorgio is a winemaker, and most importantly for Vino Superiore customers, he is the vineyard's primary viticulturalist. While he has focused and modernized the estate's grape growing techniques, he stays true to his grandfather's vision: to pay maximum respect to Piedmont's winemaking tradition, and especially the terroir.
This philosophy was the reason that Vino Superiore sought out and partnered with Tenuta Il Falchetto. Vino Superiore is proud to offer amateur and professional winemakers the highest quality grapes with the authentic expression of terroir from Piedmont, as they also do with their select grapes from Tuscany. Vino Superiore grapes are shipped and held frozen in a perfect "just picked" state, and are available year-round while supplies last.
The presentation, which is FREE FOR EVERYONE, will take place at Stone & Key Cellars, the winery at our Montgomeryville location. Please RSVP by replying to this email so we can be sure to have enough seats – and more importantly, enough wine!
You can order Vino Superiore grapes year-round.